Hanging pictures is a necessity in decorating any home as it means designing the walls so that they are in good balance. On many occasions, and in the traditional way, in order to hang pictures, it was necessary to drill holes in the walls. to have the awareness that he would not fall and that he would be well hung all the time.
Heavier paintings may actually require drilling holes in the wall, but there are other measures that may be more interesting to you, especially if you don't want to drill holes in the wall. The reasons why you don't want to drill holes in the wall can be many: if you live for rent, you don't want to damage the wall because you don't know how to do it, etc.
Next, we're going to show you a few ways you can hang pictures without drilling. They're easier and cleaner than using a drill, plug, and screw. In addition, if you want to remove the painting, it will leave the wall perfectly.
Wall hangers: Simple clothes hangers
These wall hangers or simple coat hangers are a revolution in home decor as all you need is a hammer and the wall is made of laminated plaster of Paris or plasterboard. These simple coat hangers are like little hooks that are attached to the wall with two teeth at the front. No force is required and each hook supports no less than 15 pounds. However, if you use more than one hook, the weight capacity is multiplied by 8. The price is very affordable. Usually, a package with about 4 or 6 hooks costs no more than 3 USD.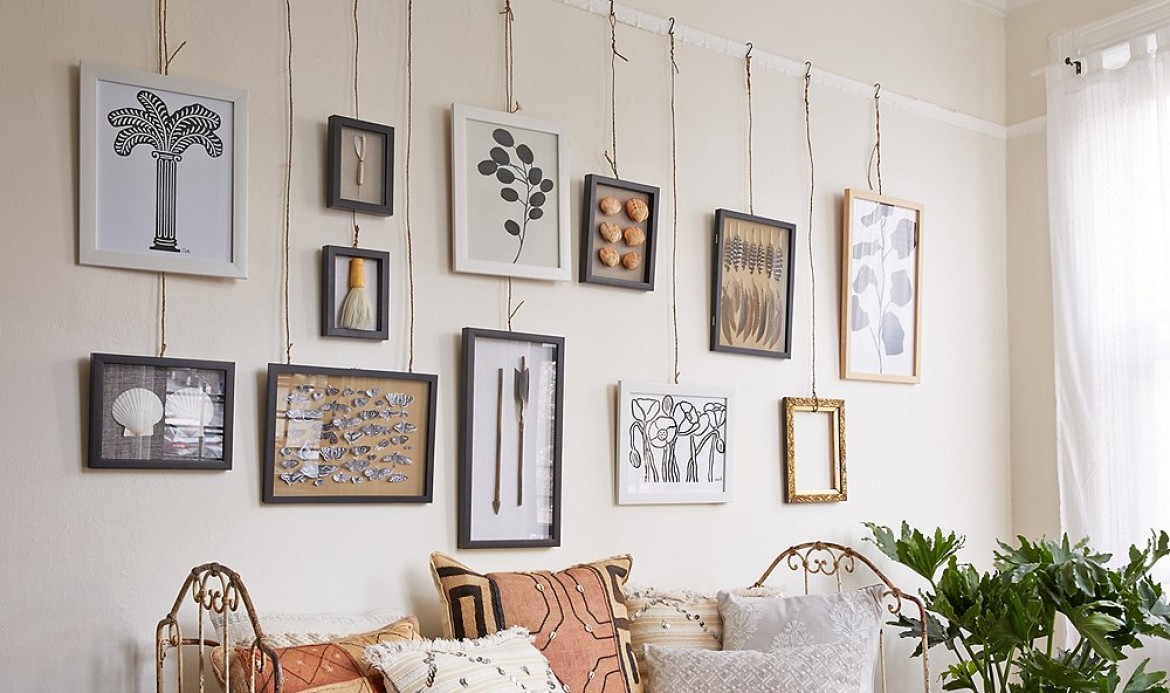 Assembly adhesives for large objects
The assembly adhesive is ideal for attaching materials without having to screw or nail anything. It is a very strong self-adhesive especially used for vertical images and surfaces that are not smooth. It is very powerful that you cannot remove it after using it, although new products of this type appear these days that are easier to take off. So it is easier to use without negatively affecting the wall.
If you find them powerful (though detachable), you can find them to hold up to 20 pounds. However, it is important that the products you buy are of good quality because in case they are not of good quality, you can say on the packaging that they are durable and that they will last you for a few days after using them, but suddenly You can find your pictures on the floor … look for a product with good references.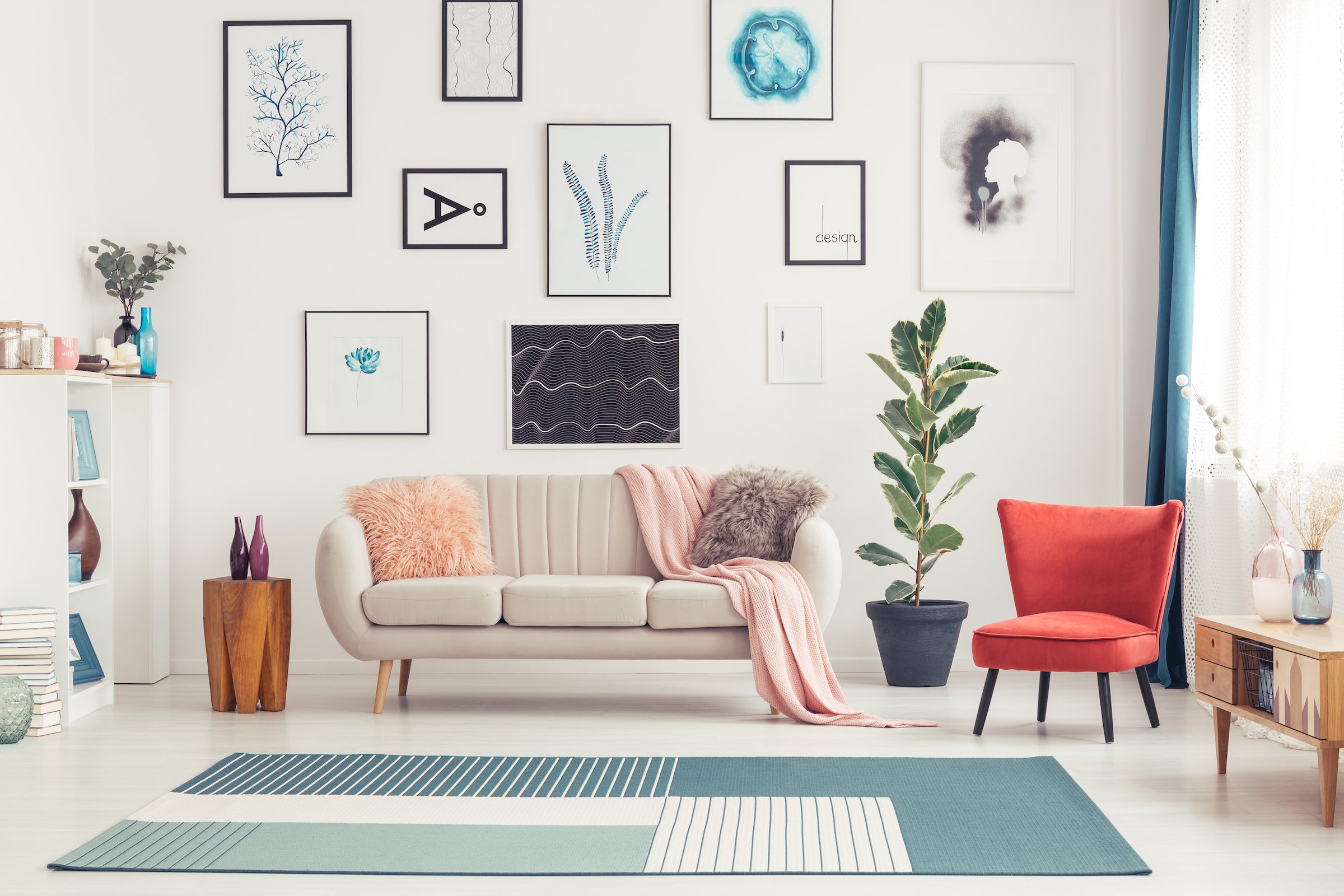 Adhesive hook
If you want to hang something that isn't too heavy, like small decorative items, using adhesive hooks is a great option. They are great options because even if you have to remove them, they won't leave a mark on the wall. so it won't show up even if you put it on.
There are different brands of products of this type and you should choose them depending on the type of support you need to hang the object, be it painted walls, tile, brick or stone. Although this type of product doesn't usually work well with gotelé.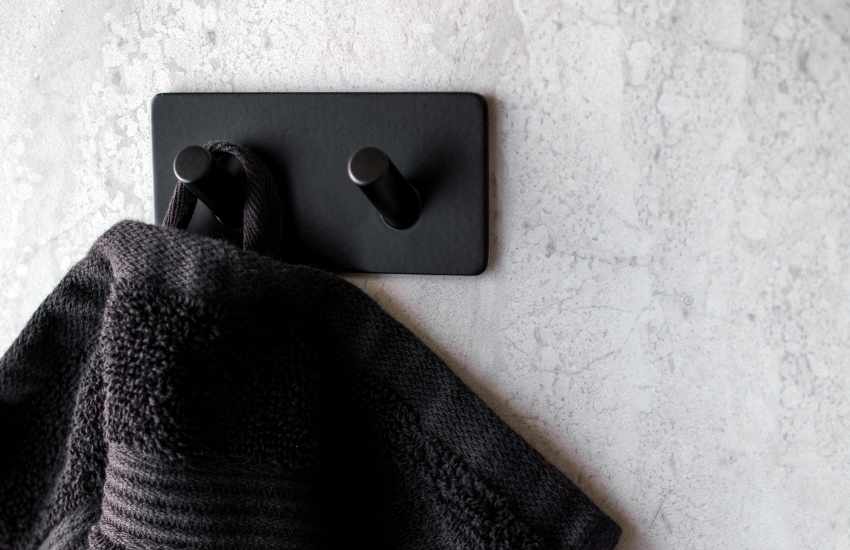 Sticky nails
There are also self-adhesive nails that allow you to hang pictures without drilling holes. You can hang small things like paintings that don't weigh much, calendars, etc. You can do it on a regular wall, on glass, and even on the kitchen tile. There are several types of glue nails, those that are suitable for metal and tiles, and those that are suitable for painted walls and plaster.
So you can choose the size and weight you want it to hold. They usually hold about three to four pounds. Best of all, they're easy to install and only have one elastic strip that you need to remove and put on. If you remove it, it will leave no trace.
There are many types of solutions on the market for hanging things on the walls without nails, as not everyone likes to drill holes in the walls to decorate their home or to use it in a certain way. For this very reason and due. In order to meet the demands of society, it is normal for you to find solutions of this type that you can use. Although before buying, it is necessary that you look for testimonials so that you know which option is best depending on what you need it for.
You can find these types of products at any hardware store like Leroy Merlin or Bricodepot which are most suitable. But you can find them in other places like Carrefour, Bazaars, and even on Amazon. If you can find the one that suits you best, it is more than likely that you've found the secret to nail-free decorating at home … which method do you prefer?